If you're seeking a general dentistry that's equipped to serve the needs of your entire family, you've come to the right place. We proudly welcome patients of all ages, and we offer a comprehensive range of preventive, restorative, and cosmetic, and emergency dental services. We can provide the gentle but effective dental treatment your family needs to stay healthy and smiling. If you're searching for a family dentist you can count on, schedule a family dentist appointment with highly qualified team of Williamsburg Dental today. Williamsburg Dental delivers quality care daily throughout South Lincoln, NE, Hickman, Crete, and the surrounding communities.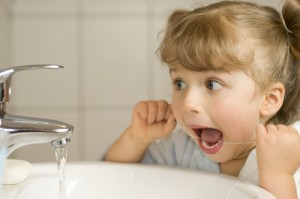 We offer routine dental checkups and cleanings to prevent and treat dental decay and disease. During a family dentist appointment, you will receive a complete cleaning and evaluation of your teeth and gums. We will gently remove tartar from hard to reach areas and polish your teeth to keep your smile brilliant. We can provide scaling and root planing treatment to address periodontal health issues if necessary, and we can also provide routine oral cancer screenings for the early detection and diagnosis necessary to successfully treat this and other oral health concerns.
Williamsburg Dental is a kid friendly dentistry. We offer comprehensive children's dental services including fluoride and dental sealant treatments to protect your child's health and prevent early childhood dental decay.  Fluoride is a natural mineral found in food and water that plays an important role in preventing tooth decay and protecting enamel. Dental sealants are thin plastic coverings used to cover the grooves on the chewing surfaces of the back teeth to protect them from decay. Both treatments are brief and pain free, and we will also be able to provide resources and advice to help you and your child maintain optimum oral health between scheduled dental visits.
Remember, preventive family dental care equals healthy smiles for all. Schedule your next family dentist appointment with the experienced and welcoming team of Williamsburg Dental today. Williamsburg Dental proudly serves families daily throughout South Lincoln, NE, Hickman, Crete, and the neighboring areas.