General Dentist in South Lincoln NE
We understand that going to the dentist can be a bit of a chore. "Why should I go? I brush and floss. That's enough, right?" While brushing and flossing are integral to keeping your teeth and gums healthy, there are things that you could be missing. In order to combat potential oral problems, it's best to check in with a general dentist twice a year. In the Lincoln, NE area, there are no better offices for your check up than Williamsburg Dental.
What Does a General Dentist Actually Do?
General dentistry covers a wide range of things, but to make it simple, it means that we will examine your mouth, scrape and clean your teeth and gums, tell you how to keep you oral health in perfect condition, and educate you on our procedures. If we spot anything that could turn into a problem later down the line, we will explain everything to you and walk you through the next steps in solving the issue.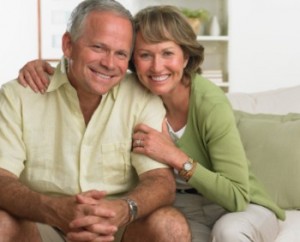 What Are the Procedures You Cover?
We cover everything from simple cleanings to dental implants. To give you a broader look at what we do, we offer the following:
Children's Dentistry: Going to the dentist can be scary for the little ones. We accommodate the potential panic and cater to your child, while giving them a thorough teeth cleaning.
Cosmetic Dentistry: Cracks and chips can happen to teeth easier than one might expect. We can repair the teeth, fix cracks and discoloration, and give you a perfect smile.
Crowns: Sometimes, teeth can experience decay or injury. When this happens, we can restore the tooth and strengthen it by placing a crown, or a "cap" to protect it.
Dentures: We want everyone to have an amazing smile. We will examine your mouth and create the perfect mold of teeth for you.
X-Rays: We house the newest in digital radiography. Digital sensors give us a clearer picture of your teeth, without a huge dose of radiation.
This is just a small sample of the many procedures we cover in our office.
I Think I May Need To Have a Check Up…
If you haven't been to a dentist in a while, you need a simple check up, or you need us to fix a tooth, feel free to call, email us, or fill out this contact form today. Williamsburg Dental is happy to serve Lincoln, South Lincoln, Hickman, Crete, and the neighboring areas.