Think about the last time you had your teeth cleaned, did you go in thinking that you'd come out with a white smile that could leave others speechless? You'd be wrong. Don't worry, there are other ways to get your teeth looking whiter and brighter than ever before. And it takes more than just coming in for a cleaning – our teeth whitening treatment gets the job done the first time around. Teeth whitening isn't a brand new part of cosmetic dentistry, but it's been around long enough to make a huge difference in people's smiles.
Our Lincoln dental office offers two types of teeth whitening treatment: at-home or in our office. Both methods work great for teeth and can get them looking whiter and brighter than ever before. Which method you choose is entirely dependent on you and how good you want the results to be. Typically, some of these can be done in just a single office visit. You can arrive with discolored teeth and leave with a shiny smile in a little under an hour. How cool is that? People won't even recognize you with a bright set of pearly whites! Are you ready for the best teeth whitening treatment, Lincoln residents? It's time to change the shade of your smile and make it sparkle! It's teeth whitening Lincoln residents can get behind!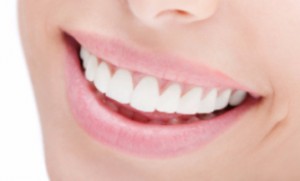 "What Are My Teeth Whitening Options?"
There are a few options you have. You could go the traditional over-the-counter route and trust an unknown party's product. Or, you could get professional treatment from an actual professional and enjoy results that put the "other guys'" to shame. This isn't to say that store-bought products don't work, it's just there are a lot of unknown variables.
Over-the-counter products usually contain bleaching agents and come in a gel, strip, rinse or whitening tray. It could be up to several weeks before you start seeing any results. Why does it take so long? Because it's a one-for-all treatment and if you don't anything about dentistry it's that all mouths are not created equal. What may work for you may not for another patient and vice versa. So, in a nutshell, does over-the-counter treatment work? Yes, but it may not be as powerful and will take much longer to see results.
Professional treatment at our office is the way to go. When you consider the advantages of in-office vs. store-bought treatment, it's clear to see why. We offer two methods of whitening treatment – at-home and in our office. At-home treatment involves using custom-fit aligners. It uses a healthy amount of whitening gel that's meant to get the job done quickly.
In-office treatment is administered by our dental professionals so you know you're receiving expert therapy. We incorporate Boost! Teeth-Whitening which gets fantastic results. You can whiten your teeth up to eight shades brighter in just a single office visit. Both at-home and in-office treatment uses Boost! Whitening. It's the best way to get your teeth whitening, hands-down.
Schedule Your Whitening Appointment Today
If you're ready to take your smile to the next level with whitening treatment, speak with our staff today. We're glad to serve all of the Lincoln, NE area, including Hickman, Crete, South Lincoln and beyond. Enjoy South Lincoln teeth whitening for all residents!