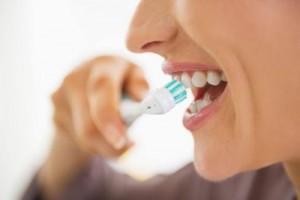 If you're looking for a general dentist you're excited about visiting, you probably feel a little bit overwhelmed. There are so many professionals to choose from in our community, but it's all about finding a dental office that feels just right. Not too big, not too small. We understand that's not always so easy — so here are five key steps to finding a general dentist you trust in Lincoln, NE.

1: Check the Services They Offer
When you're looking for an excellent general dentist, you're seeking a doctor you're going to trust for years to come. For now, you may just need a cleaning or other preventive care — but later on you may need something a little more serious, like gum disease therapy, or you may be interested in cosmetic dentistry. It's a good idea to choose a dentist with a well-rounded offering of services, including general, restorative, children's and cosmetic dentistry.
2: Make Sure The Office Fits Your Needs
Before you even schedule an appointment, make sure the dentist's office is convenient for you and your lifestyle. Are they located close to your home or office? Are they open when you need them to be? If visiting the office becomes a chore, you'll be far less likely to keep up with your regular checkups every six months.
3: All About The Dentist
When you're choosing a dentist, you want someone who's passionate about teeth — and who shows it by participating in continuing education. So when you're doing your research, check to see if they're a member of any dental organizations (the American Dental Association is a good one) and if he or she has completed any extra trainings or workshops recently.
4: Check Out The Office
Once you've narrowed down your list and are ready to decide, it's a good idea to take a little extra time to visit the dentist's office. What's it like? Is it clean? Welcoming, or intimidating? Are there any extra amenities for your comfort? Pay close attention to the "feel" of the office — it really does say a lot about the doctors and the team.
5: Visit the Trusted Dentists at Williamsburg Dental
If you're looking for a dentist you can trust in Lincoln, we've got a team of five excellent doctors that are at your service. All our dentists have received extensive training and continuing education to provide you with the absolute best in dentistry. If it's been more than six months since your last dental appointment, or if you're looking to make a change to a general dentist you'll be exciting about visiting, don't hesitate to schedule your appointment with Williamsburg Dental today.