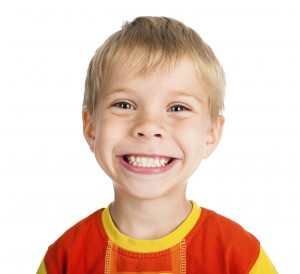 According to the American Academy of Pediatric Dentistry, children should visit the dentist when their first tooth erupts or before they are one year old. If that seems early, then think about this: your child's teeth began forming in utero and ideally they'll have them for a lifetime. So doesn't it make sense to begin taking care of them sooner rather than later? The Lincoln children's dentist at Williamsburg Dental provides a wide variety of services to help your children enjoy many years of healthy and happy smiles.

Just like their parents, children need to see the dentist for regularly scheduled dental cleanings and exams. Of course, the first few visits might not be too extensive—we're really just trying to get your child used to the sights and sounds in a dentist's office. If they seem ready, then we may quickly clean their teeth. Then, at ensuing visits we'll count and examine their teeth.
We also use these visits to instruct you and your child on how best to brush and floss. Needless to say, this will be your responsibility for the first few years of your child's life. And even when they want to brush their own teeth, you should still supervise and help them with flossing. Most children will not be able to adequately brush and floss their own teeth until they are seven or eight years old.
Lincoln Children's Dentist
Just because children's teeth are relatively new doesn't mean they aren't susceptible to tooth decay. To the contrary, because young children's teeth are often difficult to clean, they may be even more prone to cavities. If we find a cavity during an exam, then the children's dentist in Lincoln will fill it with a tooth-colored filling. If the decay is extensive, or if the tooth is otherwise damaged, then one of our dentists may elect to cement a dental crown over the tooth. These treatments can sometimes be long and overwhelming for a child. If so, we can use nitrous oxide—laughing gas—to help them relax. They inhale the laughing gas through their nose, so we can easily work in their mouths while they relax and watch their favorite show on television. When the mask comes off, the effects of nitrous oxide wear off almost immediately.
Call Our Office Today
Is it time for your child to see the dentist? Then call Williamsburg Dental. We treat young children through adolescents. We're glad to serve all of the Lincoln, NE area, including Hickman, Crete, South Lincoln and beyond.