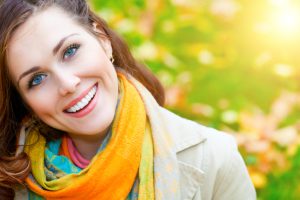 Want a bright, healthy smile? Visit the dentist in Lincoln every six months. It may sound like a lot, but it's really not when you consider what you get in return. Regular preventive care greatly increases the chances that you'll enjoy healthy teeth and gums for years to come. It's our chance to remove the plaque and tartar buildup that causes decay and infection. In this regular visit, your dentist also checks for the small signs of cavities and gum disease while they're easiest to treat.
Importance of Seeing the Dentist Every Six Months
Too many adults wait until they are already experiencing dental pain to visit their dentist. The bad news is that conservative treatment usually is not possible by the time you feel pain. By allowing your dental team to routinely check for cavities and gum disease, preventive dentistry can save you a considerable amount of time, stress, and discomfort in the long run.
Preventing Cavities and Gum Disease
Your regular appointments to the dentist should be combined with excellent at-home care for maximum oral health and protection against tooth decay and periodontal (gum) disease. Make sure you are brushing your teeth for two minutes, twice a day. Brushing should be performed in gentle, circular motions, focusing on each quadrant of the mouth for 30 seconds. After you have brushed your teeth, floss carefully between each tooth to remove the particles your toothbrush leaves behind.
In addition to thorough cleaning, avoid tobacco and maintain a balanced, nutritious diet for optimal oral health. And if you need advice on keeping your teeth and gums healthy — like a brush up on good brushing techniques — your dental hygienist will provide important patient education during your regular six month visit.
Significant Benefits of Preventive Dental Care
While restorative dental treatments are more comfortable and effective than ever before, it's far easier to prevent a dental problem from occurring in the first place. The benefits of seeing your dentist every six months include:
Early detection of decay and gum disease save time and discomfort with more conservative care

Regular oral cancer screenings aid in potentially life-saving early detection

Developing a relationship with a team of dental professionals improves your oral care
Bring the Whole Family to Williamsburg Dental
With five dentists on our team, Williamsburg Dental can accommodate you and your loved ones all at once — often at the same time. Forget about coordinating a number of schedules or driving to multiple offices to meet your family's dental needs. Williamsburg Dental handles everything under one roof.
Speaking of the kids, your Lincoln dentist is also equipped with special preventive tactics for protecting young smiles from cavities and gum disease. Dental sealants are thin coverings that protect the molars from the acids that cause decay. Thin, painless, and complete in just minutes, dental sealants provide years of prevention. Fluoride treatments can also be applied as necessary to strengthen tooth enamel against cavity-causing bacteria and acids.
When was the last time you visited your South Lincoln dentist? Request an appointment for you and your loved ones today!