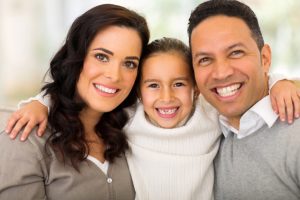 Finding a dental provider who can make the entire family feel welcome can be a challenge, but it sure saves you time and stress in the long run. If you're looking for dentists who can build rapport with children, while providing a full range of services for adults, look no further than Williamsburg Dental. Our highly skilled team of doctors is friendly, gentle, and experienced in taking care of families. As a bonus, we are also your Metlife dentists in Lincoln. Here are just a few of the  services you can expect to find at Williamsburg Dental.
Children's Dentistry
We welcome patients of all ages to our practice, and our doctors understand how important those first dental visits are for your child. For this reason, our focus is to acclimate them to our office and help them to feel happy and comfortable in the dental chair before doing any procedures. We keep our visits fun and upbeat for children with the hope that they will look forward to their dental appointments.
Dental Sedation
We understand that not everyone feels comfortable during his or her dental appointments. For patients who need extra assistance feeling at ease during their procedures, we offer nitrous oxide. Administered through a mask during your treatment, nitrous is a breathable gas that works quickly to help you feel relaxed, happy, and comfortable.
Nitrous works quickly and also leaves your system quickly, which means you can drive yourself home and continue with normal daily activities. It can be used for all types of dental procedures, whether you're having a cleaning or more complex treatment.
Dental Implants
For patients who've lived with one or more missing teeth, dental implants have revolutionized the way we can replace your teeth and protect the integrity of your oral health. This is because dental implants restore both your root and your tooth.
At Williamsburg Dental we're proud to offer comprehensive implant care. This means that our doctors can both surgically place and restore dental implants so you don't have to go elsewhere for surgery during your implant care. Implants are a reliable and cost effective tooth replacement because they can potentially last a lifetime with the right home care and regular dental check ups.
Whatever your dental needs may be, our goal is that we take care of everything for you at our Lincoln, NE office. We offer high quality, patient centered care in a modern and friendly environment. Give us a call to schedule your next appointment, we can't wait to meet you, and we're happy to accept your Metlife insurance.